We liked the bright and organized environment in Ykidz. There is also the added fact that the children from different ages were mixed together in an open concept classroom. My husband and I relish the fact that the school places emphasizes on other aspects of education such as art and dancing, as it allows the kids to express themselves. We can also see that the teachers are patient, understanding and genuinely keen on teaching the younger ones.

Our girl, Maya, has benefited a lot from the phonics and mathematics lessons in the school. She would come home exclaiming to us how exciting school was. It is important that they look forward to learning and see the process as something fun.

We see that our girl is coping well in primary school. She is independent, gets along with other students even from upper levels, and is enjoying school. We believe that her time spent in Ykidz has prepared her well.
~ Maya Ananthan's Parents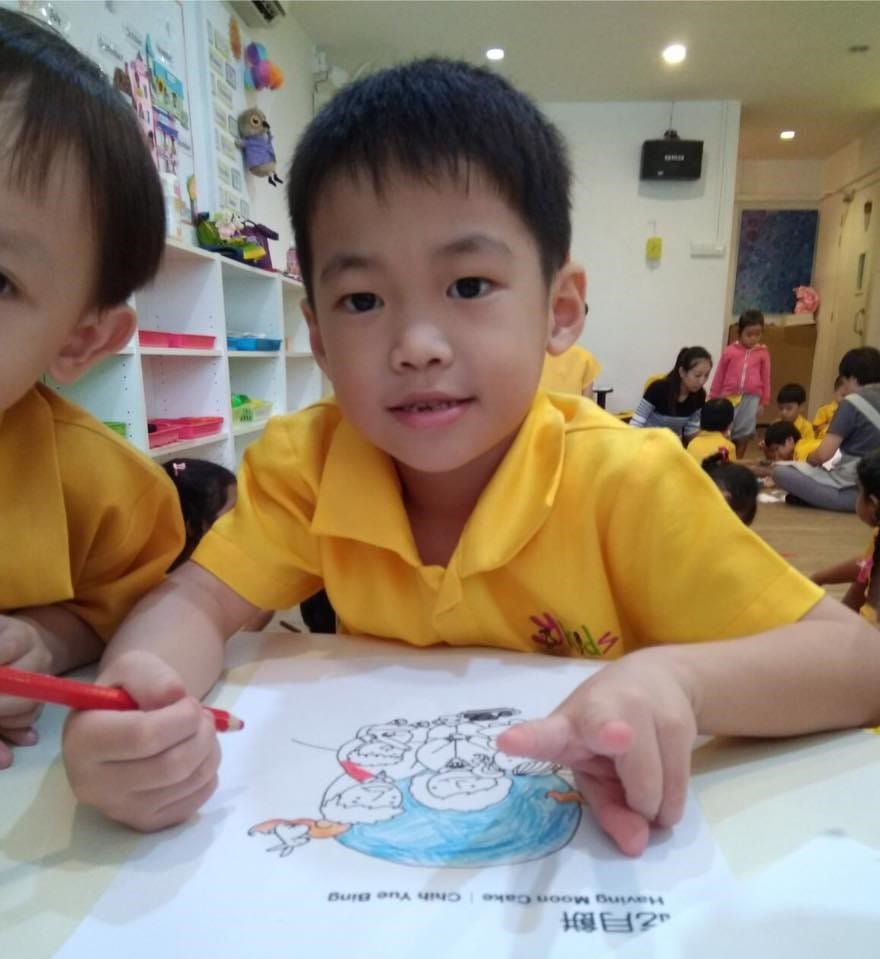 Ykidz has a small teacher-to-student ratio. The school also has organized phonics lessons, and extensive materials for mathematic lessons. There is also emphasis on strong Chinese foundation and adequate worksheet to prepare students for primary schools. I was attracted by the unique colour schemes and teaching methods for the phonics lessons. Classes and lessons are planned according to the student's standard and learning pace.
I selected Ykidz by chance among the neighboring pre-schools that were available. I was invited to view the school, and was impressed with the school's cleanliness and attitude of the teachers. After observing that the happy faces of children having classes and learning more about the curriculum, I gained more confidence in Ykidz and enrolled my child. I was attracted by the curriculum provided by the school as it is different from the conventional pre-schools. The older children would mix around with the younger ones and look out for them. I also like the part where visual props were used to engage the children during lessons.

All in all, my son has benefited from Ykidz's curriculum. He was able to progress in his own pace. The teachers' unconditional care have also made him attached to the school, where he would look forward to going to school.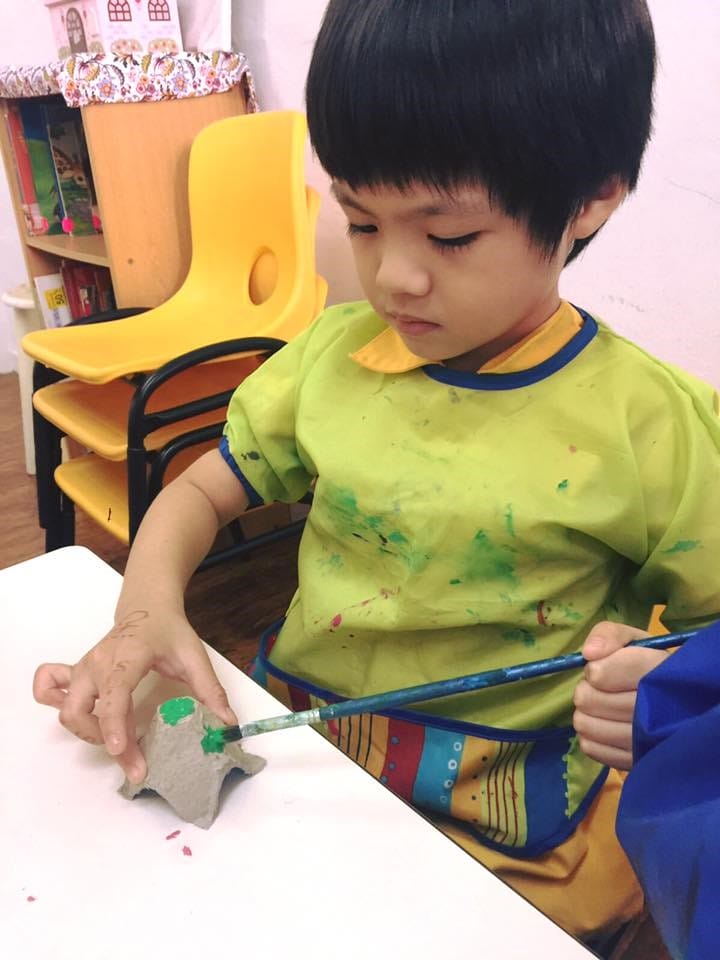 Joash has been with Ykidz for 3 years and we are glad that we've made the right choice. Ykidz has put in effort in implementing new modules that helps with my child's cognitive and social development. The teachers are also very dedicated as they constantly update us on Joash's progress. Special thanks to Teacher Janet, Teacher Fei and Principal Yu Kai in working with us to groom Joash in a holistic way.
We have three kids, of whom two have graduated from Ykidz and the littlest one graduating in 2 years. When we were first hunting for a pre-school for our eldest child, Ykidz's Montessori approach resonated with us.
Specifically, we agreed with the view that the child is naturally eager for learning and knowledge, and children are allowed and supported to learn at their own pace. Over the years, notwithstanding changes of environment, teachers and even pedagogies, and despite pressure from parents, Ykidz had maintained this philosophy.
The key to this spirit was the teachers of Ykidz. Over the years, the caring and committed teachers had created a supportive learning environment and closely followed the development of the children. They kept us updated regularly on their observation on our children's character and progress. We certainly appreciated the partnership with the school to inculcate values in our children.
Ykidz is not just about Montessori-type educational materials, it's the creative ways that the teachers employ to teach the kids and develop them holistically – physical, social, emotional and cognitive. Such learning-by-playing approach cultivated our children's joy of learning. We always thought it's important for kids to WANT to go to school. 
One example was the incorporation of a module named "Cultural", which introduced science to the children. To our pleasant surprise, the little ones could grasp basic knowledge of planets, water forms, body parts, etc., and it sparked their early interest in science.
As attested by her graduates, Ykidz had helped lay a strong foundation for them in preparation for primary school. We were glad that this was achieved without overemphasising on worksheets and homework.
There were the occasional difficult periods the school faced, but under the stewardship of the principal, Yu Kai, and the dedication of her teachers – past and present – many children have benefitted from an education through Ykidz. May this continue and inspire more professional early childhood educators.
~ Tan Yi Ting, Tan Hao Yi & Tan Yi Zhen's Parent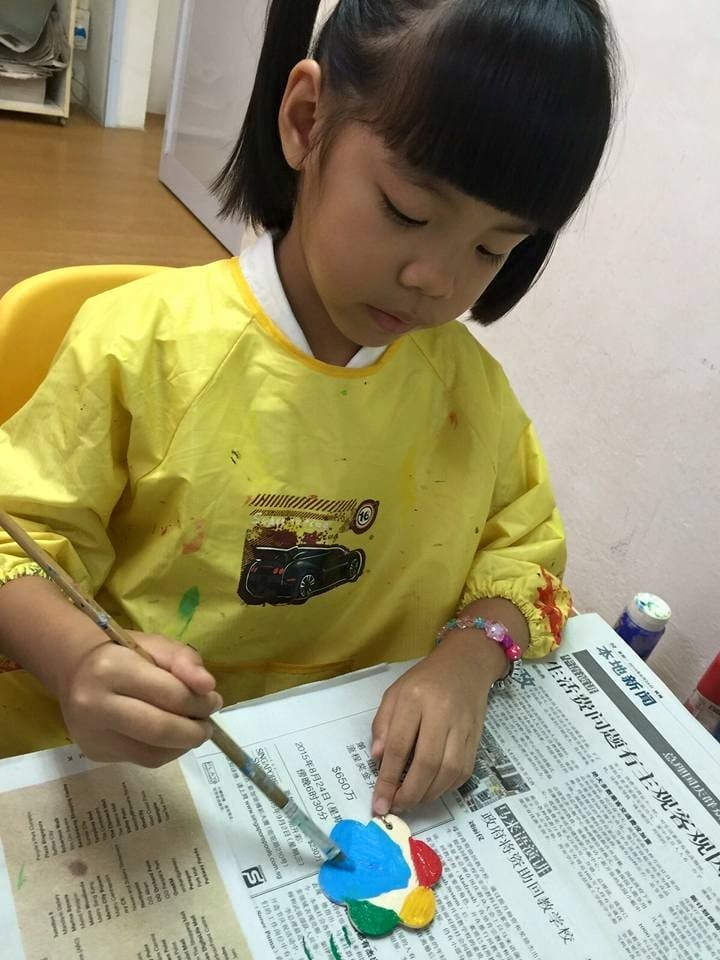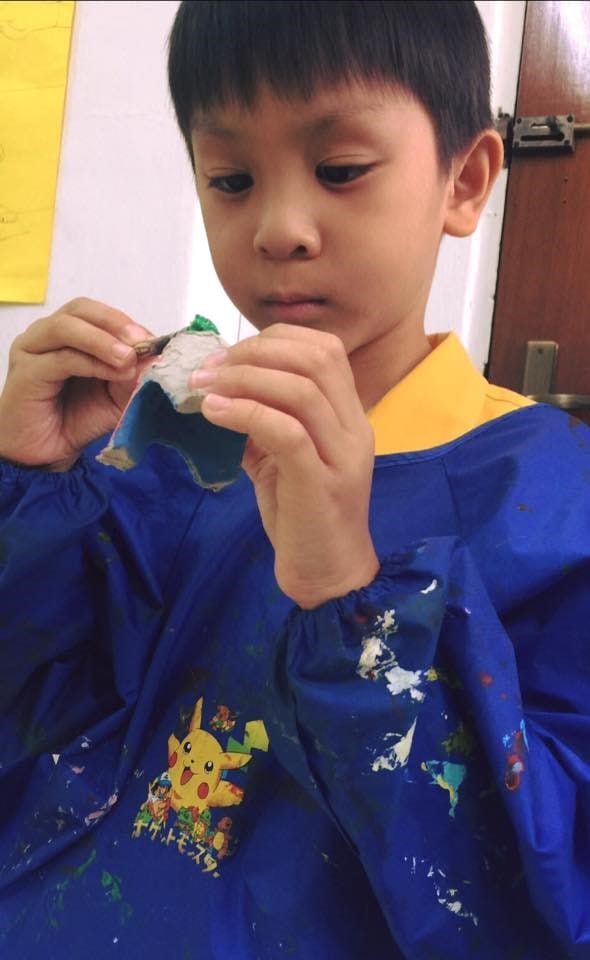 Both Elisa and Elias have graduated from Ykidz Montessori. I am glad that I made the decision to continue with Ykidz despite the hiccups along the way.
It is heart-warming to know that the school has a group of young and enthusiastic teachers to care for the children. The teachers have also made their lesson interesting. Every day is a fun day for the kids.
The curriculum covered is of vast topics and arouse the children interest. They often come home sharing with us new knowledges that the teachers have imparted to them. The curriculum also covers some of the Primary 1 topics, which makes it easier for them to settle into Primary 1.
Although he doesn't say it, Elias misses Ykidz a lot. One time, he wore the blue jacket (the one he used to wear to Ykidz) to Primary school on a rainy day and he suddenly told me that his jacket smell like Ykidz. 🙂
~ Elisa Low & Elias Low's Parents
Firstly, Ykidz is near our house. Secondly, the teacher-to-student ratio is just nice which allows the teacher to give more focus on my child's learning. The teaching method used by the teachers, engages the students which makes learning enjoyable. I remember my child coming home singing Chinese songs. We are amazed by how fast she has learnt the language when it is not our mother tongue.
~ Keziah Dividor's Parents
We first got to know about Ykidz when we were staying in Toa Payoh. We were looking for a suitable pre-school for my daughter Christabelle who was turning 3 years old in 2009. We received a leaflet in our letter box about Ykidz's open house and decided to take a look at its premises and curriculum. Their then premise at HSR building was ideal for us as it was not too far from where we stayed. They also had a small teacher-to-students ratio which we thought was ideal for Christabelle.
We really liked the Montessori curriculum and lessons that Ykidz has. The environment suited Christabelle very well.  The principal, Ng Yu Kai was caring and patient. She took great care of Christabelle and made her less apprehensive with the new environment. Within a week, Christabelle was looking forward to her lessons at Ykidz. When Christabelle was going to go to Primary School, the teachers also ensured that she will be well prepared. As she had a good foundation in Ykidz, Christabelle did not have any problems with her school work in Nanyang Primary School. Now, at Primary 4, she is doing fine.
In 2011, we moved to Thomson, but we didn't transfer Christabelle to another pre-school.  We didn't want any change as Christabelle has benefited greatly from the Montessori program. 
In the same year, when my son, Oliver, turned 20 months, we decided to enroll him to Ykidz as well.  Oliver felt reassured with his older sister, Christabelle with him. With her older brother in Ykidz, when my 3rd child, Annabeth came along in 2012, we chose to enroll her in Ykidz as well.  Since then, we have moved to Bukit Timah, with both our kids staying in Ykidz.
The principal, Ng Yu Kai has not only become a teacher but a friend as well. She would give us advice on how to nurture our kids and feedback on their performance in school. Thank you Ykidz and Yu Kai for your love and dedication.
~ Christabelle Lee, Oliver Lee & Annabeth Lee's Parents

I am very grateful to Yu Kai and her staffs for grooming Eunice.
I started off with Ykidz's Parent and Tot Montessori. I am impressed by the way they conducted their lesson with children aged 16 to 24 months. The children are encouraged to be independent, for example, after they are done using the materials, they are required to keep the materials on their own. With guidance from the teachers, they have the freedom to choose the materials that they would want to work with.
However, due to the distance from my place, I decided to enrol Eunice into a private playgroup class around my area.
After approximately half a year, we received Eunice's Child Report Book with comments telling us that she has difficulties paying attention, and often wonder off to her own world. She would also cry in class.
Subsequently, I brought Eunice to the Child Development Doctor, and was told that she had 50% of the autism symptoms. We went for treatment at Dynamics and brought Eunice back to Ykidz. After a few months, we could see improvements in Eunice's behaviour. It felt as though Ykidz's staff were "magicians".
Ykidz Teachers are well-trained professionals whom demonstrates great passion in their work. There is always a smile on their faces when we send or fetch our girl from school. I am very thankful for Ykidz. Hopefully, there'll be more branch in the future to benefit all the young parents out there.
Since my youngest son started his education here (following his big brother footstep who grad) in Oct 2018, he has been a happy chap looking forward to go to school every day. He woke up by himself, brushed his own teeth and most of all wear his own uniform all by himself. He start his day excitedly and look forward to go to school every day. Thanks to Ykidz teacher and management for your guidance and encouragement. You shape my son's learning curve.
~ Elly Leong ( Jaden and Brandon's mum )
Let's Connect On Social Media
Feel free to visit our social media pages and don't forget to like & share.